Chunky Potting Mix; why it's important, our recipe, and all the details!
I'm sure you've heard through the grapevine that having your plants in a 'chunky soil' is best practice. But has anyone ever told you why? Here are the main reasons why we use a chunky potting mix for our plants.
We talked about drainage in last weeks blog post so you already know that allowing your roots oxygen is very important. A chunky soil allows for air and water to move more freely around your plants' root system.
Creating the perfect soil mix is all about balance. You want a mix of two things; water retention and aeration. It needs to retain enough water that your roots can soak enough of it up. But you also want enough of the water to drain away so your plant isn't sitting in wet medium. Insert, root rot…. Trust me, you don't want that. 
We have curated our own recipe with these soil amendments that give your plant a perfectly balanced home to live in. Here's our Recipe.
There are many amendments out there that you can use to make a good potting mix. These are the 3 that we love & use the most!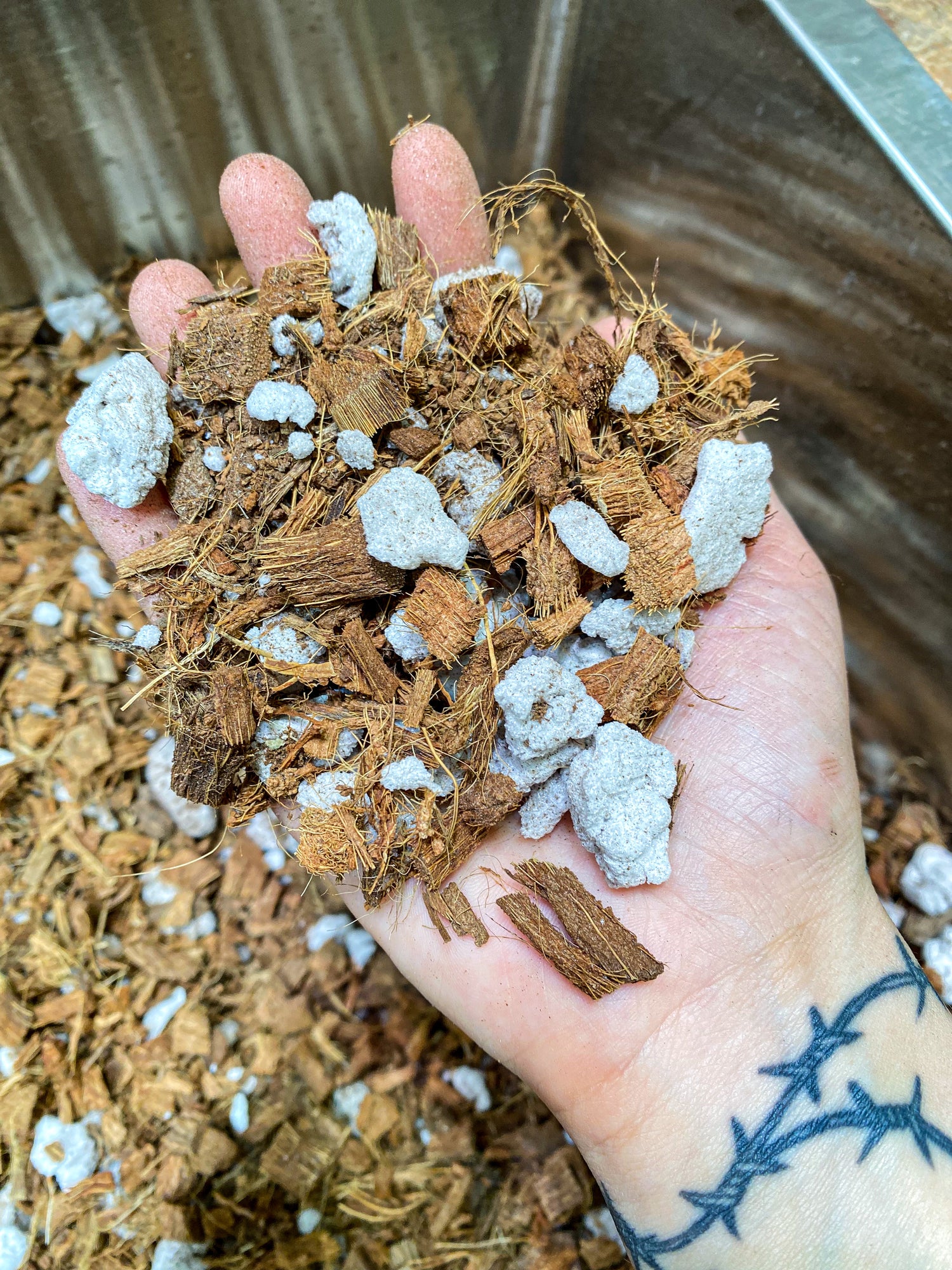 Quick view

LITF Chunky Potting Mix

Regular price

$4.99 $28.99

Regular price

Sale price

$4.99 $28.99
LITF Chunky Potting Mix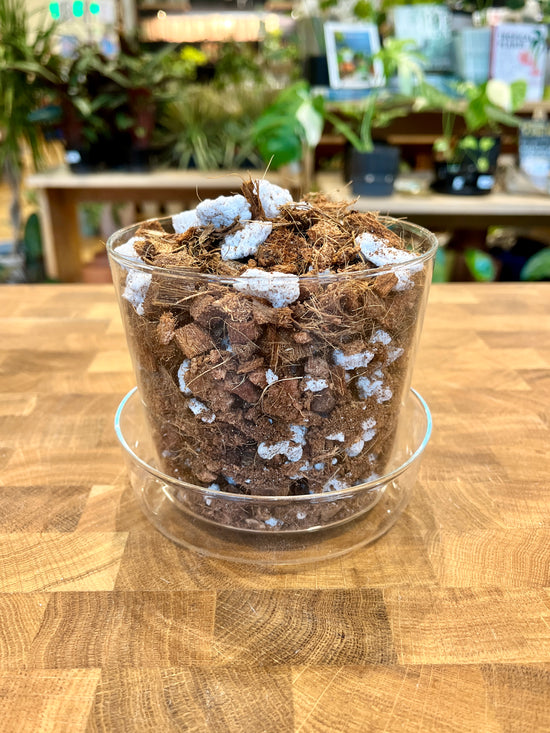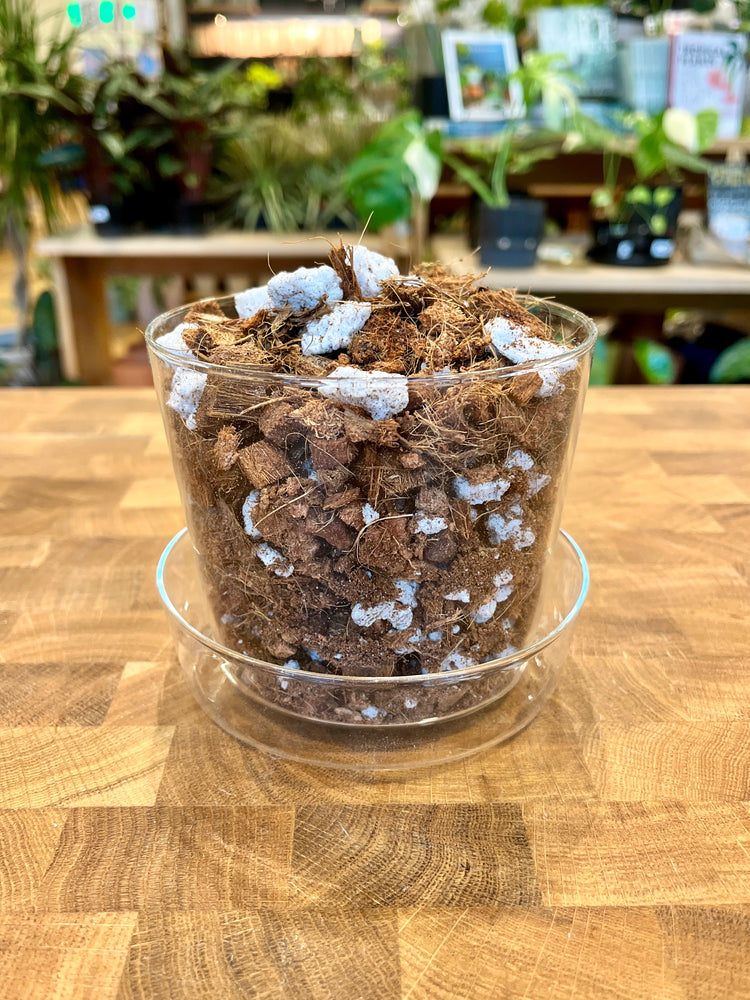 Quick view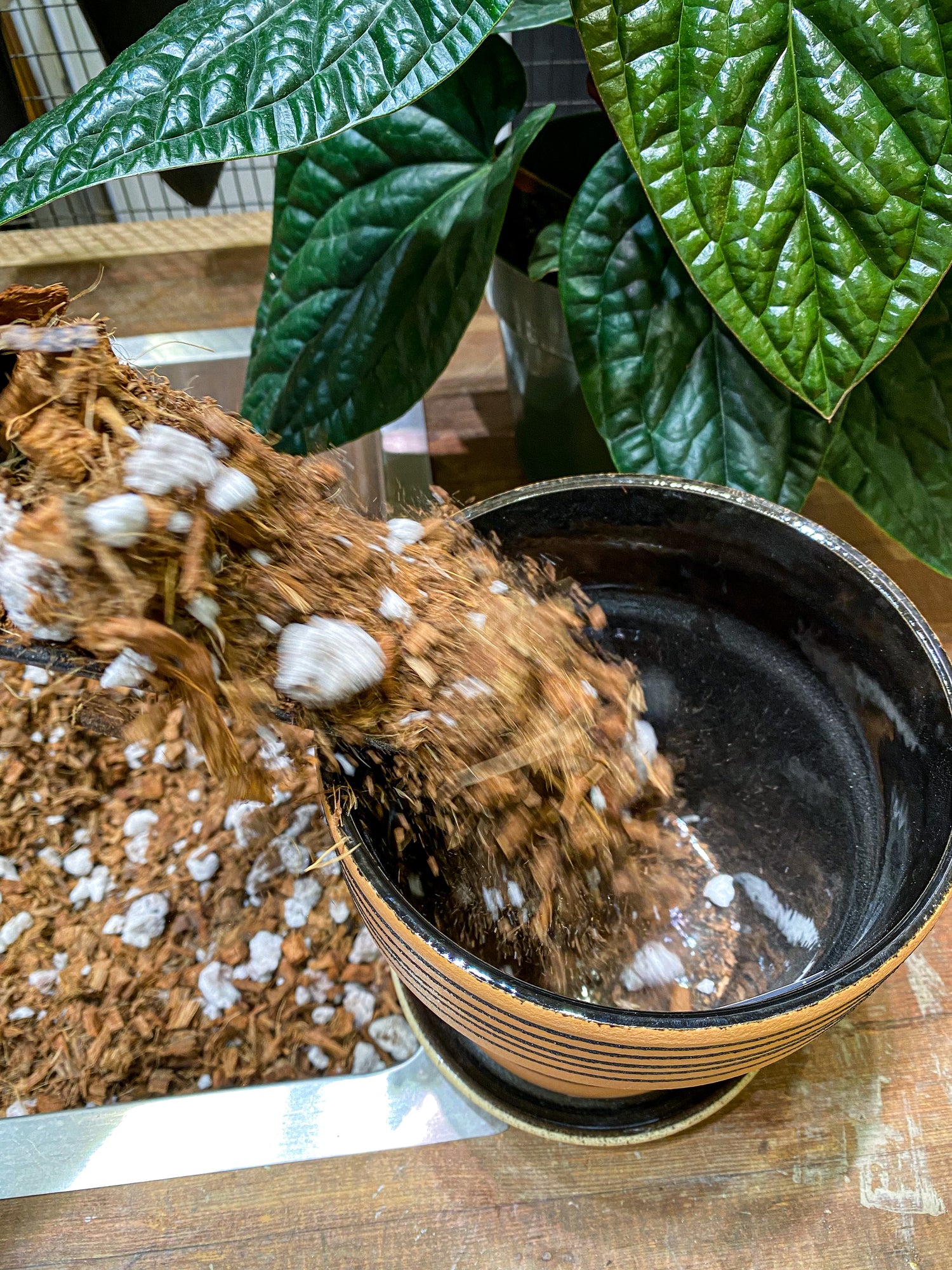 The recipe is as simple as 1, 2, 3...
Ingredient number one, Coco-Coir; this is your base. it is made of ground up coco fibers & is excellent for water retention.
Ingredient number two, Coco-Chips; they're made of coconut husk, they add aeration to your mix while also being able to retain some water.
Both of these ingredients are made from the shell of a coconut, which is a part of the fruit that usually goes to waste. These ingredients are environmentally friendly & are biodegrade over time, a great alternative to peat based products.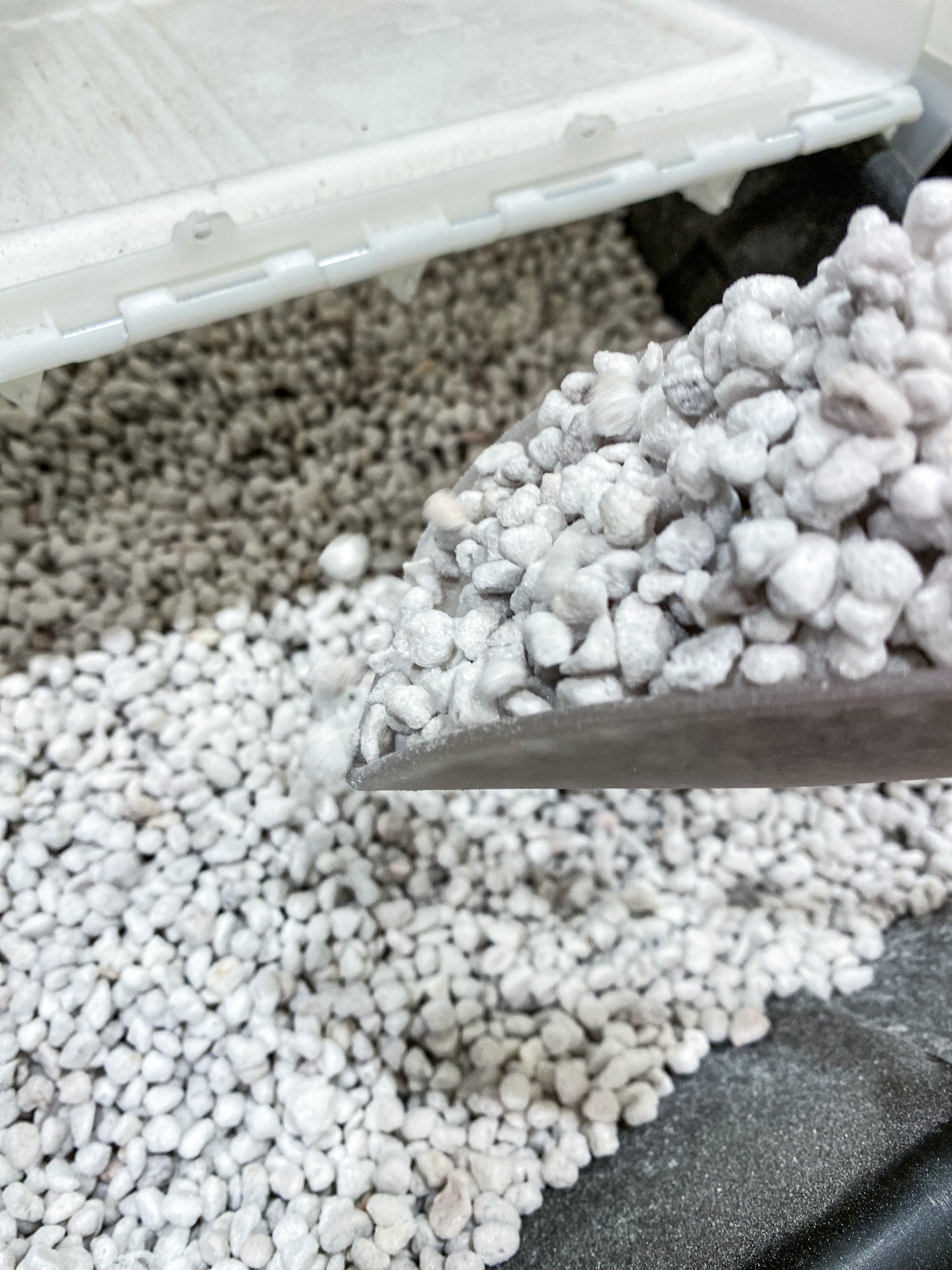 Lastly, ingredient number three is, Perlite. It is volcanic glass that has been heated up so hot that it pops like popcorn. There are different sizes of perlite from very fine and small, to chunky and large. It is excellent at retaining water and also adds a great amount of aeration to your soil mixture.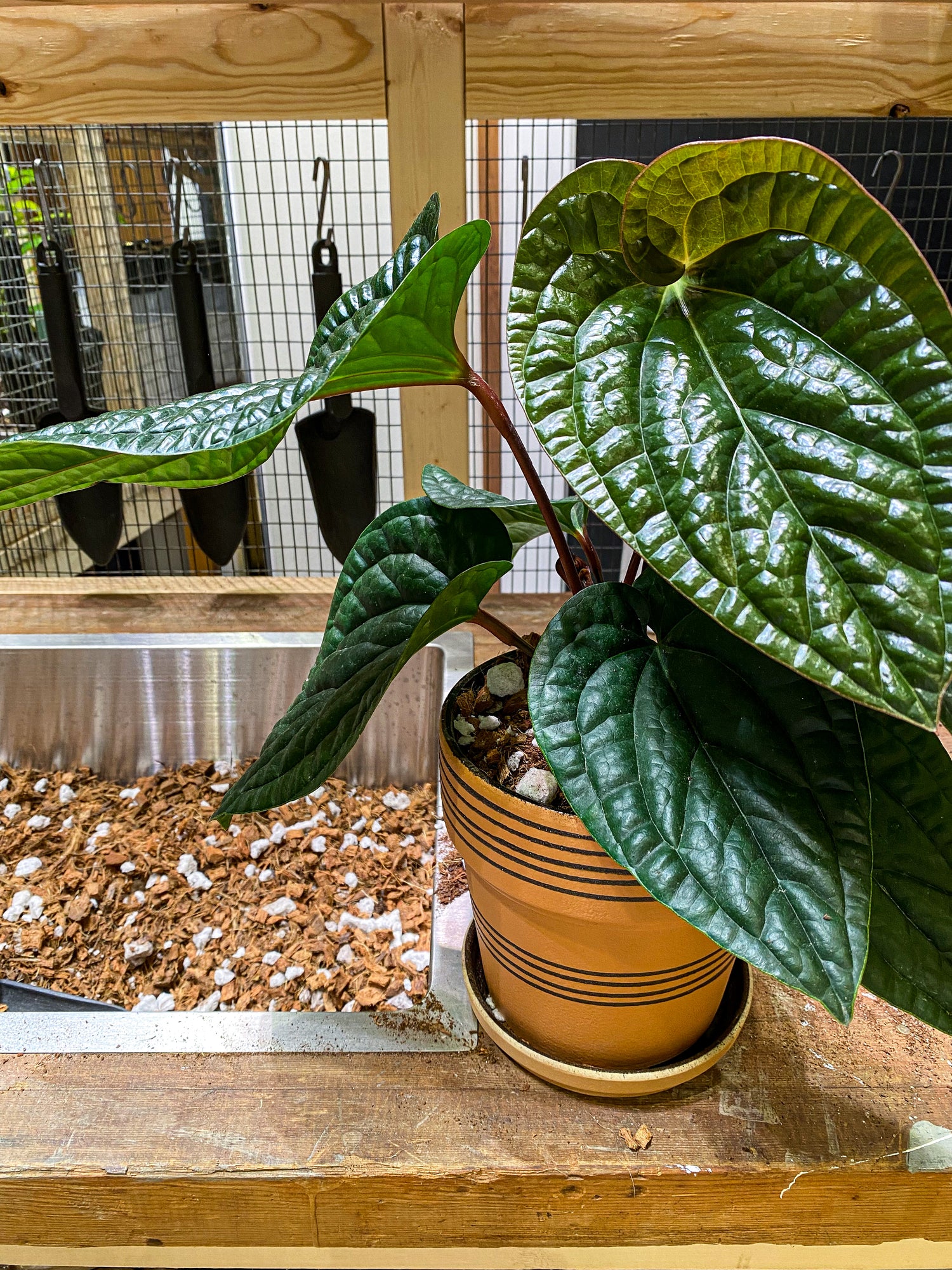 Now that you've got our recipe, we're gonna shed some light on the ratios and how you can play around with them.
Some plants need a chunkier soil than others, anthurium for example. They're epiphytic. Meaning, in their natural habitat they grow on other plants, like trees. Although they use the support of the tree to grow, they do not necessarily use its nutrients. Their roots will extend and grow into the debris and moss-like matter surround the plant it is growing on. So a chunky, loose soil is ideal for them to mimic their natural growing habitat. 
Begonias on the other hand have a much more fine & delicate root system. Adjust the ratio slightly to have more of the coco-coir with still enough drainage so the water moves freely through the pot. By adding more coco-coir, you're giving their fine roots something to hold onto!
Whether you'd like to mix a big batch of your own, or find a pre-made chunky option we hope you can now confidently find the right chunky mix for your next plant project!
Until next time, Get Lost.
Check back next week to read all about lighting and sun exposure!
LITF
Tap here to shop all of our soil and additives!