As we collectively mourn the warmth and freedom of summer, fall entices us with the beauty of change and — Halloween. Fall and Halloween offer something enticing for just about everyone: spooky decorations and classic movies, creative costumes and themed foods! Can you imagine October without at least a handful of candy corn? 

As you make room for carved pumpkins and scarecrows outside, don't forget to spice up your interior decor with a spooky scary houseplant! And no, we are not talking about the obvious Philodendron Florida Ghost or Raven ZZ. 

Whether you love or loathe Halloween, don't be too scared of these spooky plants (we've got all the care instructions to make sure they stay in line)!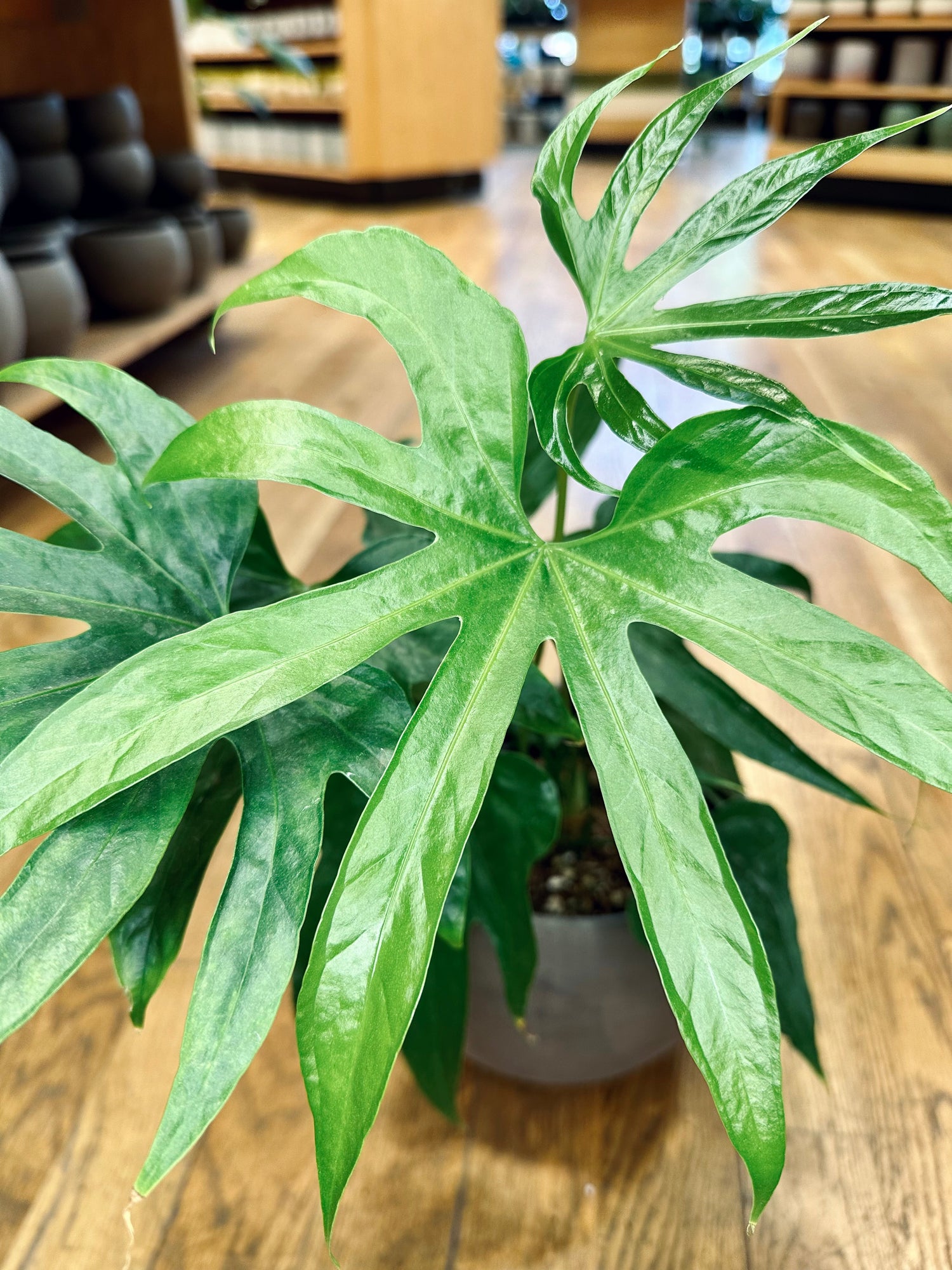 Anthurium Fingers
The finger-shaped leaves on this Anthurium look like they are creeping up on you, lurking behind ready to spook you. "Boo!" The little fingers start out small, each day growing larger and larger, until they become full-sized and ready to pass out candy to all the trick-or-treaters on Halloween night.
Anthurium FIngers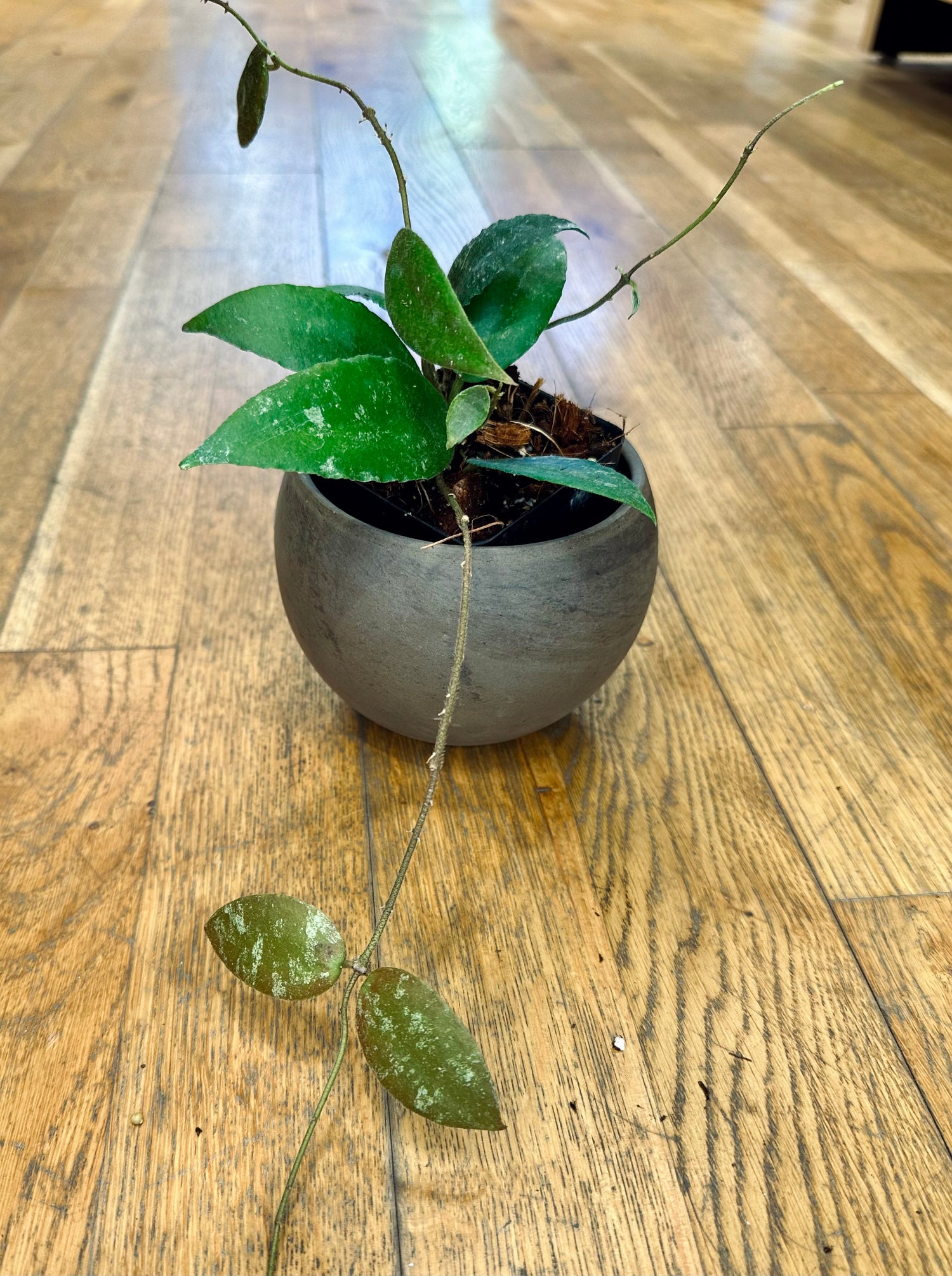 Hoya Caudata Sumatra
Picture your favorite Halloween Witch movie (think Halloweentown, Bewitched, Harry Potter, Twitches, or Hocus Pocus). The Caudata Sumatra has some witchy spooky vibes that would fit right in; the coloring of the leaves are straight from a witch's cloak Their new leaves emerge a dark maroon and transform into a deep green that appears almost black on some leaves. As a bonus, the fuzziness draws you in, too. But be careful: Caudata Sumatra have a sharp jagged permitter, so don't get too close! 
Hoya Caudata Sumatra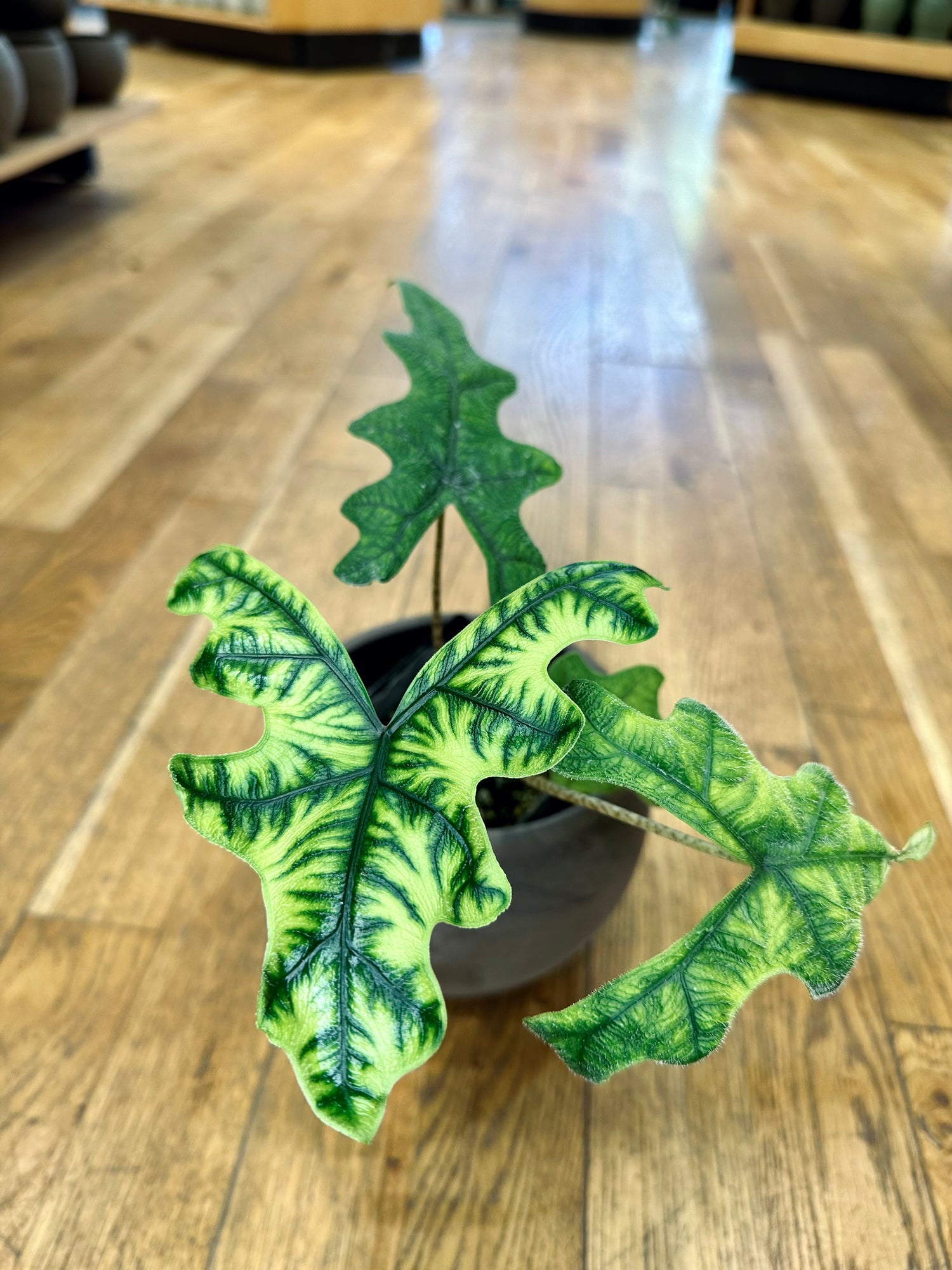 Alocasia Jacklyn 
A favorite Halloween tradition for many families is carving a jack-o-lanterns, which oddly embodies the Alocasia Jacklyn- O-Lantern. Whether you prefer carving scary or silly jack-o-lanterns, you will find yourself carving into the pumpkin transforming it into a Jack-O-Lantern. The Alocasia Jacklyn-O-Lantern has grooves and ridges in its leaves, almost like they were carved into the leaf, much like a jack-o-lantern.  Don't put your Alocasia Jacklyn-O-Lantern on your front step if you are from Minnesota - it is far too cold for them! 
Alocasia Jacklyn
Syngonium Lance Leaf
The Lance Leaf syngonium is a drama queen, but not in terms of the care she needs. She enters the costume contest, flaunting this bio: 
"I have mottled, narrow leaves that end with an elongated point. My fuzzy aerial roots look for something to grab ahold of, just like actors in a haunted house. But surprise, this isn't a costume, this is just me."
Costume Contest Winner! The Lance Leaf doesn't need a costume to steal the show.
Syngonium Lance Leaf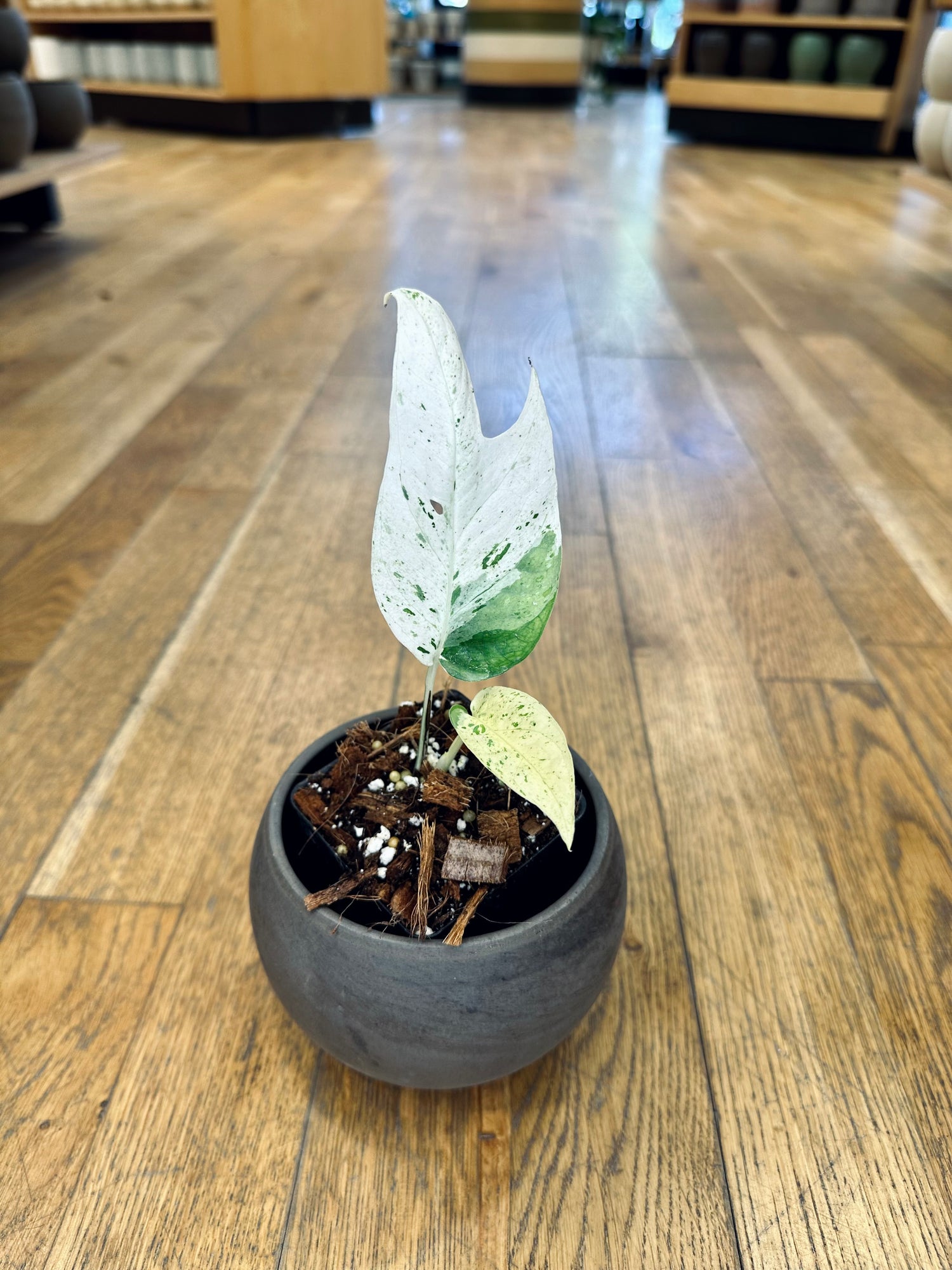 Epipremnum Pinnatum Marble
Now you see me, now you don't! Am I a ghost or a plant?
Epipremnums are an evergreen perennial climber that are normally sport luscious varieties of green. But if you're lucky enough to see a ghost - oops, an Epipremnum Marble - you'll find a bright white leaf with seemingly accidental whips of green. The dramatic white leaf of the Epipremnum Marble is the only drama you'll find with this plant. Unlike a ghost, the quick growing Marble is cared for like any Epipremnum - it will thrive on bright indirect light. 
Epipremnum Pinnatum Marble
Hopefully you did not get too scared reading our blog this week! Come back next week, we promise it won't be as spooky! Have a fantastic week, until then... GET LOST!
LITF